Build better athletes
with physical therapy and sports performance training for the athlete.
Reaction rehab & sports performance is cash-based physical therapy and training service for all athletes. Services include dry needling, manual therapy, pre-, mid-, and post-season management with a residency trained Sports Physical Therapist.
Sign up for your Free Sport specific warm up
Meet Your Sports Performance Therapists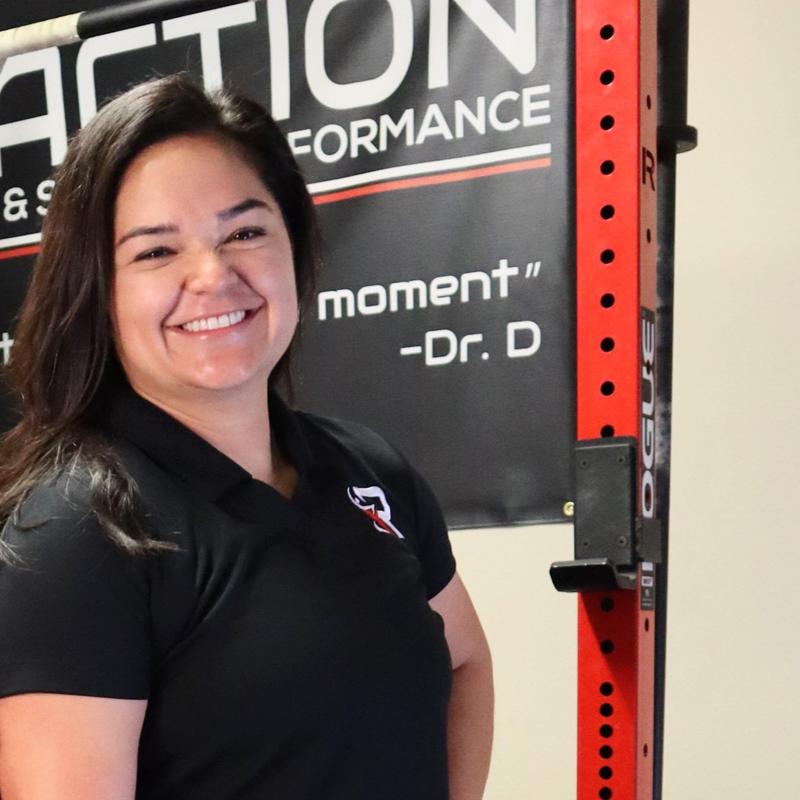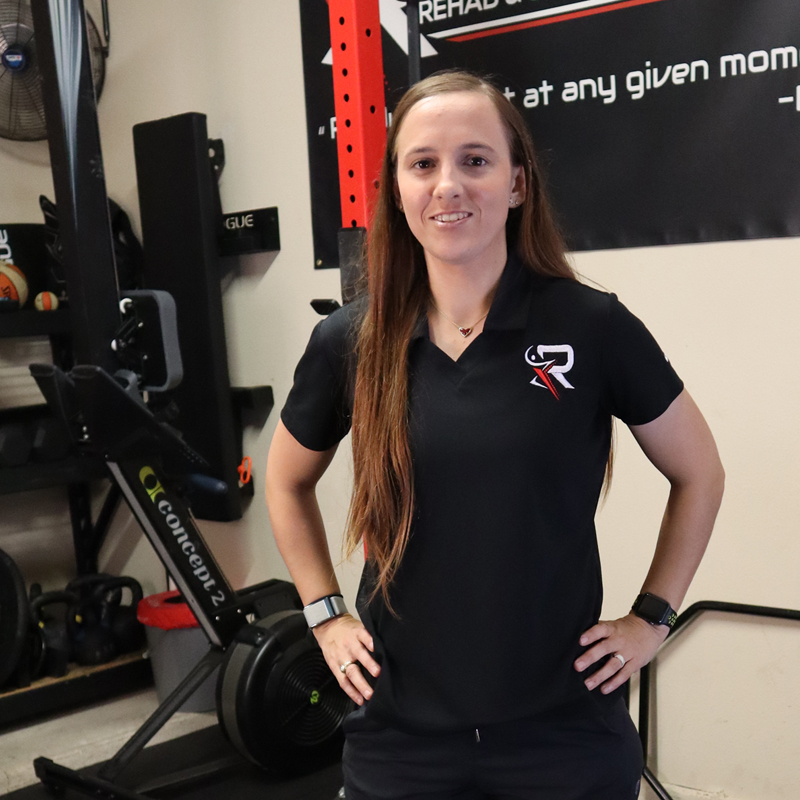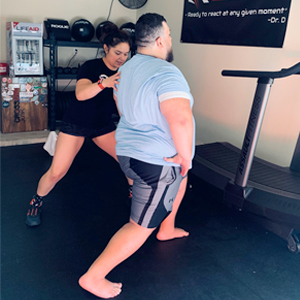 Physical Therapy
Evaluate and treat athletes that present with acute injuries, post-operative management, and/or sports performance. A customized program will be provided to ensure optimal recovery and promote progression into sports performance.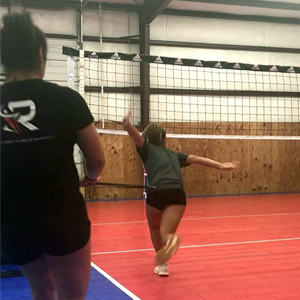 Sports Performance
Sport specific training with evidence based testing to develop a baseline and implement a customized program that includes the following:
Body awareness
Strength
Power
Acceleration and Deceleration
Pre-season, In-season and Post-season training
The overall goal is to elevate your game!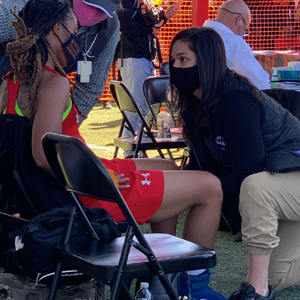 Injury Prevention Programs
Sport specific programs provided for independent training with check-ins as needed. (basketball, gymnastics, CrossFit, baseball/softball, and performing arts).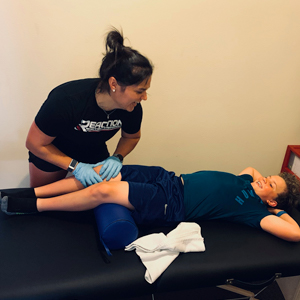 Maintenance
Our maintenance program is for those athletes that are active/train/compete year-round. You will receive the following that will address problematic areas:
Adjustments
Mobilization techniques
Instrument-assisted soft tissue mobilization
Progression of specialized program
If you are looking to stay ready to ensure proper recovery, flexibility, and mobility for optimal year-round training, this program is for you!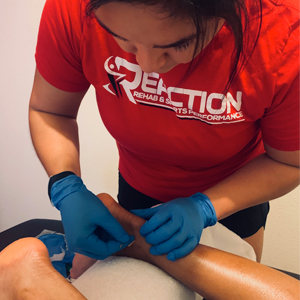 Trigger Point Dry Needling
Trigger Point Dry Needling (TDN) is used to address hypersensitive spots in a palpable tight muscle. This alternative method of treatment facilitates recovery, improves symptoms and muscle flexibility.
If you are experiencing tight muscle(s) and need to address the issue directly, this method may be right for you!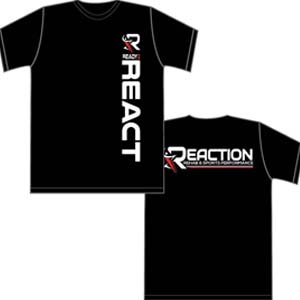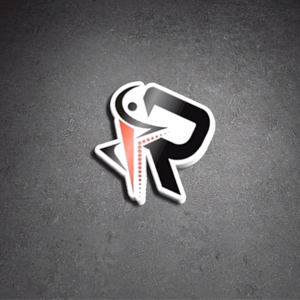 Merchandise
Unisex T-Shirt – $20
Sticker – $2
Claim you Reaction Sports merch:
stay ready to react
at any given moment
I believe in hard work, consistency, and trust. To be good at a sport is not enough,
to be great is close…to stay healthy AND great in your sport is the goal!
-Dr. D

Testimonials
Was very helpful, and professional. Asked all the right questions. Figured out almost exactly what I needed fixed and was very knowledgeable when it came to her profession. I liked the facts that she did certain tests and movements with me to see and understand exactly what caused the pain in what areas. That helped clarify a lot.
Jacob Valdez
I've really enjoyed working with Danielle! The one on one really helps accelerate forward progress. She listens to your concerns and goals and works with you on both. She pushes me to do things I need to do that I don't enjoy in order to get to where I want to be! Highly recommend!
Danielle Rodriguez
I started here with a knee issue, Dr. D fixed that issue and moved to fix my flexibility. She found several things I needed to work on and we developed a plan. Due to my work she's kept me from having to take time off due to injury. For that I thank her for keeping me healthy.
Joseph Rodriguez
Dr. D is second to none! One-on-one with my her is unique and so personalized. This is the best therapy I have ever received! For the past four years I've had less then 40% range of motion in shoulder and after being treated by Dr. D I have regained the mobility in my shoulder in less then month. The staff at Reaction create the right plan for your specific physical issue. They are continuously evaluating how you body responds to different manipulations and stretching motions to ensue that the athlete gets the best results. Dr. D takes physical therapy to the next level of care. Working with Reaction has been a huge blessing! They're the BEST!
Austin Benson
My first experience with Reaction Rehab & Sports Performance was phenomenal. Dr.D was nice to talk to, understood my issues, and fixed me up.She then gave me information of what was actually wrong with my back and neck, and taught me some stretches to practice.Overall great experience would love to go visit again.
Ulysses Landeros
Dr. Danielle is excellent! She is knowledgeable, friendly, and very professional. I highly recommend Reaction Rehab for anyone seeking top quality physical therapy services.
Jack Hennessy
My daughter has received amazing support and help from Reaction rehab & sports to recover and improve so she can dance her best. Danielle is professional, knowledgeable, and works hard to help each patient. My daughter is now in a maintenance/ preventative stage, but will continue to see Danielle to make sure she continues to have strength and flexibility to dance.
Greg Larson
I recently suffered a forearm strain from working out. I reached out to Dr Aguilar and was able to get me on her schedule right away. During my session she was a delight and very professional. She was able brake things down and explained everything throughout the process. I would totally recommend her to my family and friends and especially to athletes.
Angel Flores
Foremost, Danielle's knowledge and professionalism stood out immediately. She is able to breakdown terminology and techniques I was able to understand. She also used some new technology tools to show me where my injury was to give me a better understanding. Using these tools, I could tell she's invested into her craft to provide the best service for her clients. You can tell she loves what she does and really cares for her clients. Danielle also has a great personality that matches her enthusiasm. 100% recommend Reaction Rehab & Sports Performance!
Fernando Diaz
I heard of Dr.D by word of mouth and I'm super thankful for coming across her! I've recently returned back to the states from Europe with extremely tight hamstrings and glutes and needed dry needling. From the first session I knew I was in good hands with Dr.D explaining the functions of each muscle and how they performed, and the science behind dry needling. Was super satisfied with the service and will be back for any injuries I may have in the future as well!
D Peds
Our 17 year-old daughter, a high school athlete, is seeing Dr. Danielle for strength training and rehabilitation due to a knee injury. Dr. D's tailored care, training, and support for our daughter has been top-notch! We are eternally grateful for her professionalism, time, and dedication to our athlete's physical and emotional recovery. She's really come a long way. It's exciting to see her transformation, particularly when she comes home after a workout and lights up about reaching her personal goals!!!
In addition to the physical results, she is regaining lots of confidence thanks to Dr. D's targeted workout plan and nutritional guidance. But, above all, it has been Dr. D's role as a mentor and role model that's leaving the greatest imprint. Our daughter thinks very highly of Danielle. Her positivity…Her knowledge and experience (the good doctor has been in these athletes' shoes)….Her guidance…Her kind and encouraging words have also made an incredible difference on her road to recovery.
Dr. D, thank you for taking care of our daughter!
Patrick Smalls
Had the best experience, very patient and motivating. Thoroughly enjoy the time spent improving my stamina! Most definitely gotta try it to believe it!
Lupe Serna
In my personal experience Dr.D was able to diagnose my injury and explain what to do and what to avoid doing to get back to my normal active life style. Can't thank D enough!
Gilbert Trey Munguia
I had an amazing experience at Reaction Sports so far! Dr. Danielle has helped me grow so much as an athlete in strength and in rehabilitation.
Leila Smalls
I started my journey in the beginning of May with Reaction Rehab & Sports Performance to fine tune specific muscles after having a previous surgery in October. General physical therapy completed every day motions for me but, I felt weakness and range of motion issues doing job specific duties. I turned to Dr. D to compete specific manual therapies along side a rehab plan that allowed me to start hitting exercise and job specific goals. Our journey is far from over and I cannot wait to continue to hit milestones in my recovery that will allow me to be successful not only in my overall health but, in my career. The best part is the knowledge, personality, and work ethic Dr. D carries makes any athlete look forward to treatment.
Ashley Padilla
I'm two sessions into rehab with Dr. D and seeing results I've been struggling for through two other PT interventions. Dr. D'a approach is both targeted and thorough, and I'm excited to keep working with her. From here on out, when a friend or colleague is dealing with an injury and frustrated with the limitations it's bringing, I'll definitely be sending them to Dr. D.
Patton Dodd
My 14 year old son began seeing Dr. D in fall 2020 to address knee pain and inflammation he experienced while playing baseball. Dr. D took the time to get to know my son, understand his goals (beyond healing his knee pain), and developed a plan to not only heal the inflammation but build strength and power. Within a month, my son's pain was gone. We have continued to see Dr. D for the past 7 months to learn proper techniques, build strength, and build power focusing on his position in baseball as a catcher but also as an overall athlete. Dr. D is talented, supportive, and builds programs specific to each athlete. Highly recommend Dr. D for anyone looking to step up their game – especially young athletes!
Amy Sandera
Word of mouth brought me to Dr.Danielle. As a washed up athlete I've had my fair share of injuries. I've seen a variety of "top tier" Doctors from here to east Tx and bar none she is at the top. We've managed pain and activated muscles i haven't felt in a while in only 2 sessions. She was a high level college athlete and she's got a few scars of her own. I think that's what separates her from the bunch. Dr. D knows exactly how hard to push you. She challenged me and the results exceeded my expectations. That's money well spent in my book. Only wish I had her around in my prime. Thanks Dr. I'll be back!
Danielle Espinoza
It's been a blessing to work with Dr. D. The rehab programs she puts together for you, will get the job done as long as you're willing to do your part at home and put in work with each exercise. At every session, she remains by your side keeping an eye on you and guiding you on proper technique for every exercise. She's very professional and knowledgeable. You can clearly see that she cares about her patients/athletes and has a great passion for what she does day in, day out! I'm glad I chose Reaction for my place of rehab for a meniscal tear/ankle pain. Quality over quantity is what I was needing and Dr. D. has been the best at providing that! Highly do recommend Danielle and will definitely always go back for any PT needs in the future! Thank you, Dr. D for all your time and patience with me!!!
Amanda Garcia
Dr.D is very knowledgeable and takes the time to listen and explain every exercise/treatment. She creates a program specifically for your needs to target those pain areas and get you back stronger and better than ever. She observes you throughout the whole session to make sure you do every exercise correctly and explains the purpose of every movement. If you are looking for a professional who creates a friendly environment then look no further. Dr. D is the best!!
Karen Rodriguez
Dr. D is so amazing. Our 8 year old son listens to everything she says and pays very close attention to all her details. She makes it fun for him and she is definitely making him want to learn more. She is making a huge impact on his life in such little time. She is very knowledgeable in everything she is teaching him. He has used some of the skills that she has already taught him before, during and after his baseball games. She has patients with him and makes him feel excited about going to training. We look forward to many many many more sessions. This is only the beginning!!
Felicia Vigil
"I brought my daughter to Haiden to Dr. D to rehab a stress fracture on her L5. Our focus was to strengthen the local core muscles and teach Haiden how to engage her core in her movement. We immediately started to see results with Dr. D. Day by day Haiden's pain lessened as she developed strength throughout her entire body.
What I appreciated most was how Haiden's workouts were not only tailored to rehab but she could translate the movements to the sports she played, how a quick reaction could make the difference in fielding a softball or extend her height when blocking a volleyball. We are incredibly grateful to Dr. D and would highly recommend for rehab and strength training needs!"
Mariah
"I loved training with Dr. D. She was super cool and I felt like I've known her forever. I've gained so much muscle and learned to engage my core. Because the core is so so so important!"
Haiden
"I have gone to Dr. D twice in the last few years! First for a knee replacement and recently for a jammed back from a fall. Danielle was very knowledgeable and I healed very well. She is tough in a good way. She is thorough. After my knee replacement, I was doing burpees in no time!! I suffered with a jammed back for three months and finally went to see Danielle and was better withing two weeks. I highly recommend Danielle for any of your physical therapy needs!! Thanks Dr. D."
Page
"This doc right here is the absolute best!! I hit my 6 month follow up and thanks to her awesome work I'm way ahead of schedule. She doesn't hold you back and lets you work to your fullest potential. I will always go back for my PT needs. "
Sarah W
"My shoulder pain was becoming a real issue. As an avid CrossFit athlete, I was having to modify some of my favorite movements due to the nagging shoulder pain. Anything overhead was out of the question. After seeing Danielle for dry needling I can say I've made extreme progress in my ability to perform Olympic lifts and overhead motions again. Thanks, Dr. Dee for getting me back to doing what I love!"
Karen
"Dr. D is amazing! Hayden began seeing her for knee pain and inflammation a little over a month ago. We have seen amazing improvements, stronger performance, and increased strength. Check her out for you and your young athlete!"
Amy S
Dr. Danielle C. Aguilar is better known as Dr. D and she is your sports performance therapist. She received her undergraduate degree from the University of the Incarnate Word (UIW) in San Antonio, TX, where she received her Bachelor's Degree in Exercise Science with an emphasis in Biomechanics. She furthered her education with her Doctorate of Physical Therapy degree from UIW and continued as a graduate from the Evidence in Motion Sports Residency Program.
She is a certified National Council of Strength and Fitness personal trainer (CPT) and an active member of the American Physical Therapy Association. She remains CPR/AED certified as an Emergency Medical Responder with Basic Life Support and Emergency oxygen. She has also completed Level 1 and Level 2 advanced Trigger point dry needling. She specializes in basketball, softball/baseball, gymnastics, and performing arts.
Danielle is faith-driven and family-oriented from down south near South Padre Island. As a former collegiate basketball player for UIW, she is passionate about basketball and continues to play recreationally. She also enjoys the beach life with family and friends and a passion for health and fitness achieved by CrossFit, Olympic lifting, and powerlifting.
Dr. Kelsey Ede is your sports performance therapist. She received her undergraduate degree from Texas A&M University in College Station, TX, where she received her Bachelor's Degree in Kinesiology with an emphasis in Motor Control. She furthered her education with her Doctorate of Physical Therapy degree from Angelo State University and continued as a graduate from the Evidence in Motion Sports Residency Program. Through that program she became a Sports Clinical Specialist (SCS) through the ABPTRFE.
She is a Certified Strength and Conditioning Specialist (CSCS) through the National Strength and Conditioning Association (NSCA) and an active member of the American Physical Therapy Association. She remains CPR/AED certified as an Emergency Medical Responder with Basic Life Support and Emergency oxygen. She specializes in working with basketball, volleyball, softball/baseball, soccer, and fitness athletes.
Kelsey was born and raised in Arlington, TX brought to the San Antonio area by her husband, Kevin. As a former athlete, she is passionate about developing youth athletes and she actively plays and coaches softball in her free-time. She enjoys staying active and healthy working out regularly with her husband. She is a lifetime learner and sports fanatic, ready to help you achieve your physical goals.